Research In Education
Abstract
by Lisa Ryan, Information Professional, Stellar Searches LLC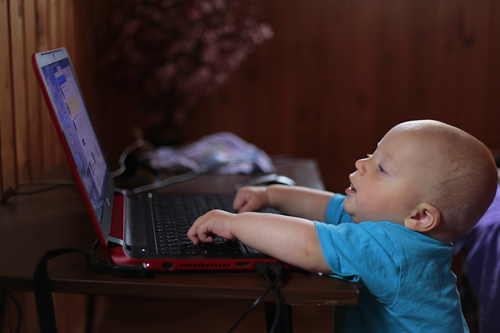 Technology/Video Watching and Baby's Vision
Kirkorian, Heather L.; Anderson, Daniel R. "Anticipatory Eye Movements While Watching Continuous Action across Shots in Video Sequences: A Developmental Study." Child Development. v88 n4, Jul/Aug 2017, pp.1284-1301.
In this study, eye movements were recorded as 12-month-olds, 4-year-olds, and adults watched a 15-minute video with sequences of motion shots. The central research question was whether, and at what age, viewers anticipate the reappearance of objects following cuts to new shots. Findings show that infants' eye movement patterns reflected a tendency to react rather than anticipate.
---
Autism Spectrum Disorder
Hume, Kara; Sreckovic, Melissa; Snyder, Kate; Carnahan, Christina R. "Smooth Transitions: Helping Students with Autism Spectrum Disorder Navigate the School Day." TEACHING Exceptional Children, v47 n1, Sep-Oct 2014, pp35-45.
Children with Autism Spectrum Disorder (ASD) struggle with change and transitions throughout the school day. This research study presents a four-step sequence for implementing transition supports, which are techniques used to support students with ASD and facilitate less reliance on adult prompting. These steps include: identifying problematic transitions; selecting appropriate transition supports; implementing transition supports; and collecting data and problem solving. The benefits of these techniques include an improved quality in a student's school experience, as well as additional instruction time.
Abstract by Lisa Ryan, Information Professional, Stellar Searches LLC